Carl and Albert took a walk through Berlin to talk about our favourite topic! A couple of days before Carl made an experiment in Berlin's La Tentancion Mezcaleria where he served the same drink three times, but each time with a different Agave spirit, showing how little details can make a big impact. Albert wanted to know more about his approach towards mixing spirits that are not predictable and about his history with Tequila and Mezcal.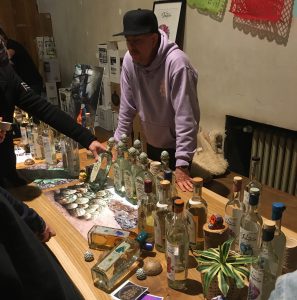 You can find "The Barking Dog" and other great European bars on this custom map:


The Barking Dog on Social Media:
https://twitter.com/BarkingDogCPH
http://facebook.com/barkingdogcph
thebarkingdog.dk
Get in touch with us!

https://twitter.com/ElixirPodcast
https://www.facebook.com/elixirofthegods/
https://www.https://www.elixirofthegodspodcast.com/
https://www.instagram.com/elixirpodcast/